The Affiliate Media Buyer's Guide to Pay Per Call Marketing in 2020
In the world of affiliate marketing, it's all about finding the best offers to promote and using the best traffic sources to convert new audiences into high-quality leads. It's also about changing with the times and making sure you aren't falling behind by focusing your efforts on old marketing and lead generation methods.
The concept of lead generation and affiliate marketing is nothing new, but what has been changing over the years is how those leads convert into new customers.
In the early days of internet marketing, it was all about collecting full demographic data and primarily using email addresses as the main source of contact and selling leads. Then social media platforms came into play and connecting with users through their Facebook, Twitter and Google accounts on lead gen forms was the next craze.
Jump forward to today and it's all about person to person engagement, which leads us to "Pay per call."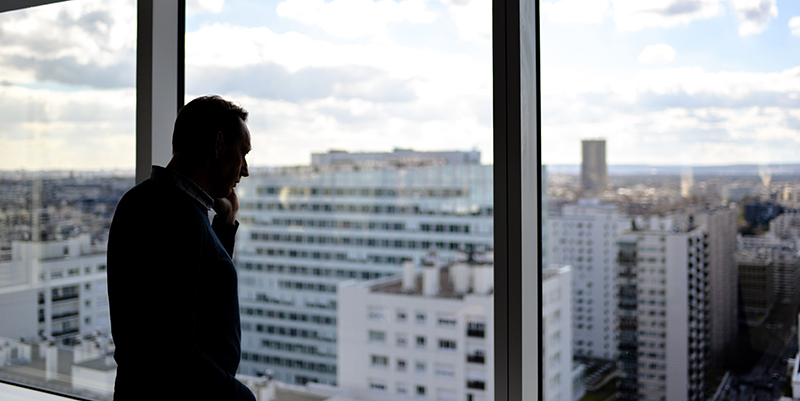 Pay per call lead generation offers the ability to assign a unique phone number to affiliate or publisher, which can then be used on landing pages and lead generation forms in order to get a consumer on the phone and close the deal.
For affiliate marketers and publishers, this is just another step in the right direction for increasing conversions, volume and revenue across the board. It's an honest way to generate revenue without the worry of scams, and being honest doesn't mean you'll make less money. Even with pay per call already having years of success behind it, it's still a fairly new method that is only starting to reach its height in the overall affiliate marketing industry.
This means there is a lot of potential revenue just sitting on the table and waiting to be paid out. With all of this in mind, we've created an excellent quick start guide for affiliate marketers and publishers who are looking to get the most out of pay per call marketing in 2020.
If you are completely new to the concept of pay per call, or simply looking to step up your game, this resource guide is exactly what you are looking for.
What is Pay Per Call?
Pay Per Call is a type of performance-based marketing that allows advertisers to issue a unique phone number to affiliates and publishers to track lead generation and sales.
In short, the assigned phone numbers associated with pay per call work quite similar to that of tracking URLs assigned by affiliate networks to their site partners. The only big difference is that the end user is getting a phone call and the quality of leads is potentially tracked on a range of variables which can influence different commission payouts.
Unlike traditional CPA affiliate marketing, pay per call is interesting because of its use of call centers and getting the lead on the phone to close the deal. It's also unique because affiliates and publishers can be compensated based on the number of calls that take place or how many callers complete the offer and buy, or even by how much time was spent on the call.
The typical process for a pay per call lead gen is that a publisher requests to promote a campaign and is given a unique tracking phone number. The publisher then runs the call-based campaign and has a landing page for that phone number as well. Some landing pages will collect full user data, while others will just require the end user to submit their name, email and phone. Once the data is submitted from the landing page, the call center then makes the call to the end user (who completed the form), and the lead is then credited to the publishers account.
However, what is unique about pay per call affiliate offers is that they will often have a higher pay out due to the timeliness and higher consumer payments associated with each offer. It's also not uncommon to see higher conversions as well, since it's a person-to-person interaction–often with an advanced sales team member who is working on a commision.
Why Pay Per Call Might Be Right For You
If you've already found success with traditional affiliate marketing and lead generation offers, then you are already halfway there. Pay per call campaigns work in a similar way, but there is going to be a slight twist in the way you market these offers.
For the most part, pay per call offers are more often related to timely offers like service, finance, higher end solutions and commitments that often take a one-on-one conversation and with someone that is good on a sales call. Many of these campaigns will provide services that can vary based on the end user's time frame for service, their financial information and credit history.
Depending on the offer you are promoting, you will soon understand who the target audience and customer is, and also why they would likely need to be on a phone to place an order, rather than complete a stand alone landing page.
Once you understand this process, you can then start exploring your options with different traffic sources and paid advertising. Whether that be through existing methods you are already using, or through new ones that might have been recommended by other pay per call ad networks.
Running Pay Per Call on Facebook Ads and Google Adwords
Of the many different traffic sources available to promote affiliate offers on, Facebook Ads and Google Adwords have both proven to be very effective for pay per call campaigns. The reason for this is often because of the advanced demographic and geolocation targeting options available.
With many pay per call campaigns being targeted towards a specific age group or within a certain mile radius, getting the most out of your ad spend is ideal.
However, media buying and paid placements have proven to be effective as well, but often harder to scale and find profitable. It all ultimately comes down to the type of pay per call offer, who the target audience is and where the geolocation targeting is limited to.
As long as your traffic source has demographic or geographic targeting options in place, then it's always worth a try. You might just be surprised with how well PPC campaigns convert in comparison to traditional CPA and CPL offers.
How to Grow Your Business with Pay Per Call Affiliate Marketing
As mentioned earlier, particularly if you are already finding success with traditional affiliate offers, then there is no reason why you shouldn't start exploring the world of pay per call. Not only will this open a whole new world of lead generation and marketing options for you, but it will also open up hundreds of new clients and advertisers that you likely wouldn't find in regular affiliate offers.
Even better, Aragon Advertising has been rated as the the #1 pay per call network by mThink for three years in a row! Having paid out millions in commissions to our site partners and affiliates, not only do we love what PPC has to offer, but we would love to see you thrive with it as well.
In fact, not only do we love the business of pay per call, we also love the business of helping our clients and affiliate partners grow as well. At the end of the day, we grow our partners' businesses as if they were our own.
If you haven't already, click here to join our network and get started with pay per call today.
---