Exploring Key Trends in Performance Marketing: Insights from The Aragon Company CEO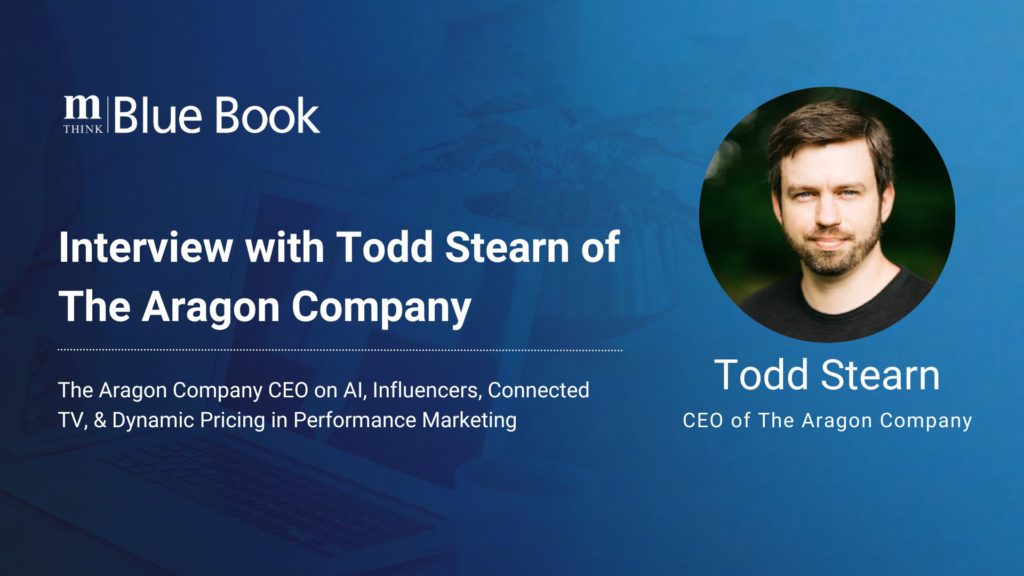 Discover the latest trends shaping the performance marketing landscape with insights from our CEO, Todd Stearn. In a recent interview with mThink, Stearn shared valuable perspectives on four pivotal topics. To delve deeper into these trends, read the full article here.
The Impact of Artificial Intelligence (AI): The Aragon Company employs AI tools like ChatGPT for content creation, copywriting, and other tasks. It is crucial to prioritize quality and authenticity in AI-generated content to avoid errors and plagiarism, with a focus on human editing and ensuring resonance with the target audience to maintain the value of human-produced content.
The Rise of Influencer Marketing: Platforms like TikTok have transformed the social media landscape, providing opportunities for influencers to reach larger audiences based on quality and resonance. The shift towards performance-based commissioning enables influencers to effectively monetize their creativity.
Performance Pricing in Connected TV (CTV): CTV is undergoing a shift towards performance-based commissions, as media buying agencies are repackaging unsold inventory to offer marketers performance-based deals. This transition is enabling traditional performance marketing agencies and affiliate networks to enter the CTV space, while media buying agencies with expertise in the creative medium are driving the scalability of CTV as a performance channel.
Dynamic Bidding in Pay Per Call: Dynamic bidding has seen accelerated adoption in the Pay Per Call sector. Real-time decision-making allows agencies to maximize earnings per call (EPC) by distinguishing between high-quality leads and lower-priced ones. This approach improves lead monetization and provides opportunities for increased EPC.
These key insights from Todd Stearn shed light on the evolving landscape of performance marketing. The impact of AI, the rise of influencer marketing, the potential of performance pricing in CTV, and the optimization of Pay Per Call through dynamic bidding are all shaping the industry's future. By staying informed and embracing these trends, marketers can position themselves for continued growth and success. Read more about the interview here.  
---