5 Reasons Your Insurance Company Should Use a Pay-Per-Call Agency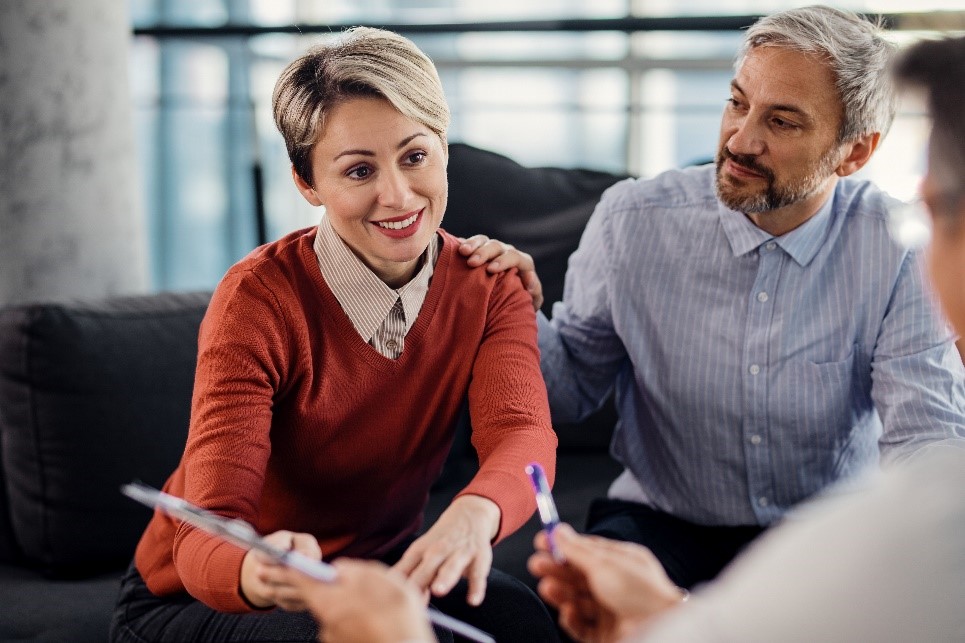 If your insurance agency isn't already using pay-per-call insurance advertising, we have some good news and bad news. We'll start with the bad; you're leaving a lot of money on the table. The good news, there's never a bad time to tap into a marketing strategy that can generate your agency a constant stream of targeted, high-quality leads calling you directly.
There is one caveat, setting up pay-per-call campaigns and networking with affiliate websites is not easy. Luckily, agencies like Aragon Advertising have done the heavy lifting so you can get the highest ROI from your pay-per-call campaigns.
This article will discuss what we can help you achieve when running a fully optimized pay-per-call campaign.
What Is Pay-Per-Call Marketing?
You probably already know what pay-per-call marketing is, so we'll only briefly go over it and focus on how we do it, specifically at Aragon Advertising.
Pay-per-call is an inbound marketing strategy where advertisers pay publishers for qualified calls. Affiliates will display relevant ads showing a unique number for the customer to call and a call to action. Calls are directed to a call center working on the advertiser's behalf. The purpose of the call center is to qualify leads before passing them on to the insurance provider.
So, what are the benefits of pay-per-call marketing? And why should I work with a pay-per-call marketing agency? Insurance agencies are enjoying huge ROI from pay-per-call marketing. Here's why insurance agencies should use a pay-per-call agency.
Benefit #1: The Mobile Market Is Growing
If you want to target large amounts of customers, you should target them where they're at, on the devices they're using. What devices are those?
Cellphones, obviously.
Due to our exclusive affiliate partnerships, we can display targeted ads to potential customers on their mobile devices. Let us tell you, that's a ton of people, and we have the stats to back it up.
Accordion to BIA/Kelsey, there were a projected 169 billion calls to businesses in 2020. With more and more people not only using cell phones but using phones to conduct business and make purchasing decisions, what do you think those statistics will be in 2022 and beyond?
Pay-per-call marketing works tremendously well in the insurance vertical because the decision to purchase insurance is not something the average consumer takes lightly. Therefore, they almost always want to speak to a real person over the phone.
Technology doesn't only make it easier for customers, but businesses too. Call tracking software allows businesses to connect with ready-to-buy customers and qualify them faster.
This is done by creating a relationship with an experienced call center that understands your insurance niche. Unfortunately, those are not easy to find, meaning you're better off working with a pay-per-call agency instead of trying to do so yourself.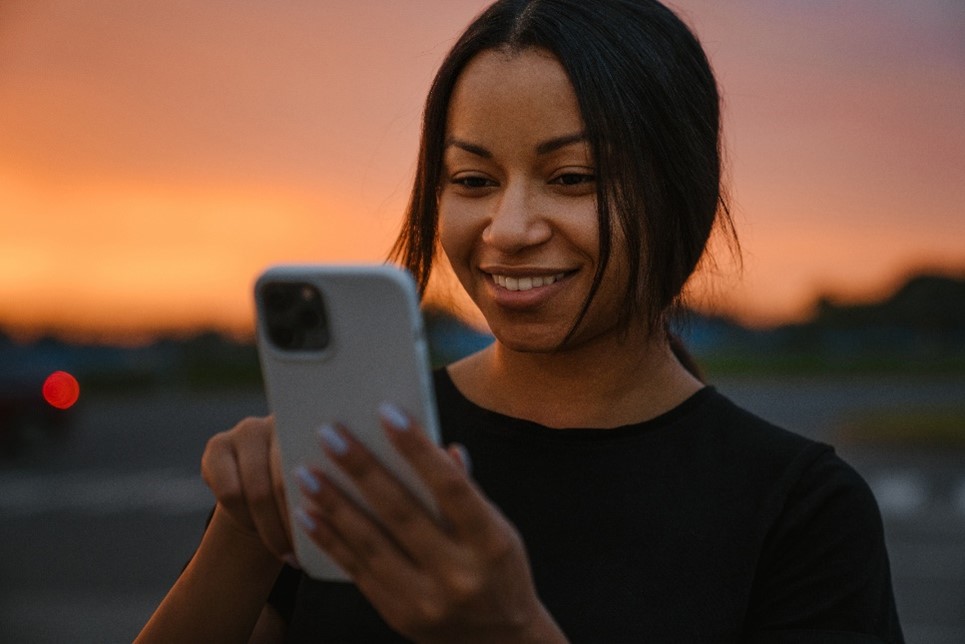 Benefit #2: Market Year Round
Like there is no limit to who you can market to, there is also no limit to when you can market using pay-per-call marketing.
Let's discuss a likely scenario.
You'll want to capitalize on open enrollment if you're a health insurance provider. There's only one challenge with that. So does everybody else!
This means you'll pay high CPCs since every health insurance provider tries to squeeze into the market. Luckily, with pay-per-call marketing, you can market all year round and get ahead of your competition, who only think to market in November and December.
Benefit #3: Higher ROI
If you're working on a tight budget, or just don't like throwing your marketing dollars into a blender, pay-per-call offers you a better-quality lead than pay-per-click. Pay-per-click converts at 2-3%, while pay-per-call campaigns convert 25-50% of the time.
Here are a few reasons why pay-per-call campaigns offer a higher ROI:
We display ads where people looking for insurance will find them.
Since people only need to click to call, they can immediately speak with someone to walk them through the insurance process.
Pay-per-call eliminates the fear of click fraud because calls are verified, tracked, and measured.
It's also easy to forecast your sales projections and marketing costs with pay-per-call. You only pay when your sales team is connected with a verified lead.
So how do you set up the most effective pay-per-call campaign?
The first step is finding a reputable marketing agency specializing in pay-per-call for your specific agency. A lot goes into setting up a campaign, from managing the budget, finding proper affiliates, setting up ad creatives, and, lastly, qualifying leads. Aragon Advertising generates hundreds of thousands of monthly calls across multiple insurance verticals.
That's a lot to handle in-house if you don't have the expertise. Remember, many of your competitors are paying marketing experts to set up their campaigns, so a half-baked pay-per-call campaign won't cut it.
Benefit #4: High-Quality Leads
Other marketing channels like cold calling and pay-per-click do not deliver the same quality of leads as pay-per-call. Therefore, they can be very costly and time-consuming. To use a basketball analogy, pay-per-click vs. pay-per-call is like shooting from half-court vs. shooting a layup.
So, what makes pay-per-call such an easy layup?
Because it's the perfect intersection of customers looking for your specific insurance and you looking for… well, customers.
Get this, 51% of mobile searchers say they need to call businesses before making a purchase. This rings true (no pun intended) for the insurance industry. In an industry where the guidelines, regulations, and pricing tiers can fit a book the size of the bible, there's only one question.
Who can answer potential customers' questions the fastest?
There's no faster way to do it than through a 1-1 conversation.
So far, we've painted pay-per-call marketing in a great light. However, know that not all pay-per-call leads are the same. If you want to get the highest quality leads, you'll need one more thing in place, which leads us to our fifth and final benefit.
Benefit #5: Pre-Qualified Leads
If you've had a hand in the sales or marketing process for insurance, you know just how many questions potential customers can hurl your way. You also know that every new lead is in a different stage of the buying process than the last one.
If you had three wishes from a genie, one of them would be to never speak with a "tire-kicker" again. Pay-per-call marketing agencies can offer your insurance agency the next best thing, through a process called warm transfer.
Not everyone is a fit and not everyone is ready to speak with your sales team. Leave it up to our call center representatives to determine so your time is maximized. It's no fun getting grilled on every little detail about your insurance policies, only to be told, "thanks, but no thanks." Not only does this waste time, but it can destroy your sales team's morale.
To prevent this, we ensure leads are pre-prepared with information about who you are, have an actual, near-immediate, need for a service your company can fulfill, and are committed to making a buying decision based on a need they need to overcome.
Bonus Benefit #6: Exclusive Publishers
By now, you most likely have plans to invest in pay-per-call marketing. However, should you run the campaign yourself or hire an agency to do it for you?
If there's one benefit of working with an agency, it's the exclusive partnerships with affiliate networks you're grandfathered into. To compete in overcrowded markets, you need to get to customers first. You are at an extreme advantage if you can advertise where your competitors cannot.
Let's face it, the insurance market is oversaturated, making marketing difficult. Remember benefit #1, the growing mobile market? As more and more customers shift to buying over the internet vs. traditional methods, you must take any measure possible to stand out. Much of the high ROI attributed to pay-per-call marketing is generated from exclusive affiliate networks.
Why Work with Aragon Advertising?
Now that you know the benefits of investing in pay-per-call marketing for your insurance agency, there's only one question left.
What company should I work with?
Well, let us ask you these sets of questions:
Do you lack internet marketing experience?
Do you lack time to set up relationships with affiliate networks?
Do you need quick access to a ready-made customer base?
Are you ready to generate calls without investing more in your website?
If you answered yes to any (and most likely all) of these questions, the answer is Aragon Advertising.
There are many different verticals in the insurance space, so we take the time to understand your specific vertical and customer base. This allows us to tailor campaigns and creatives that give you the best possible ROI.
We'll identify low-hanging fruit that your competitors aren't going after. Let us worry about conversation rate optimization, return on ad spend, and keyword optimization. So, you only have to worry about closing high-value leads.
---